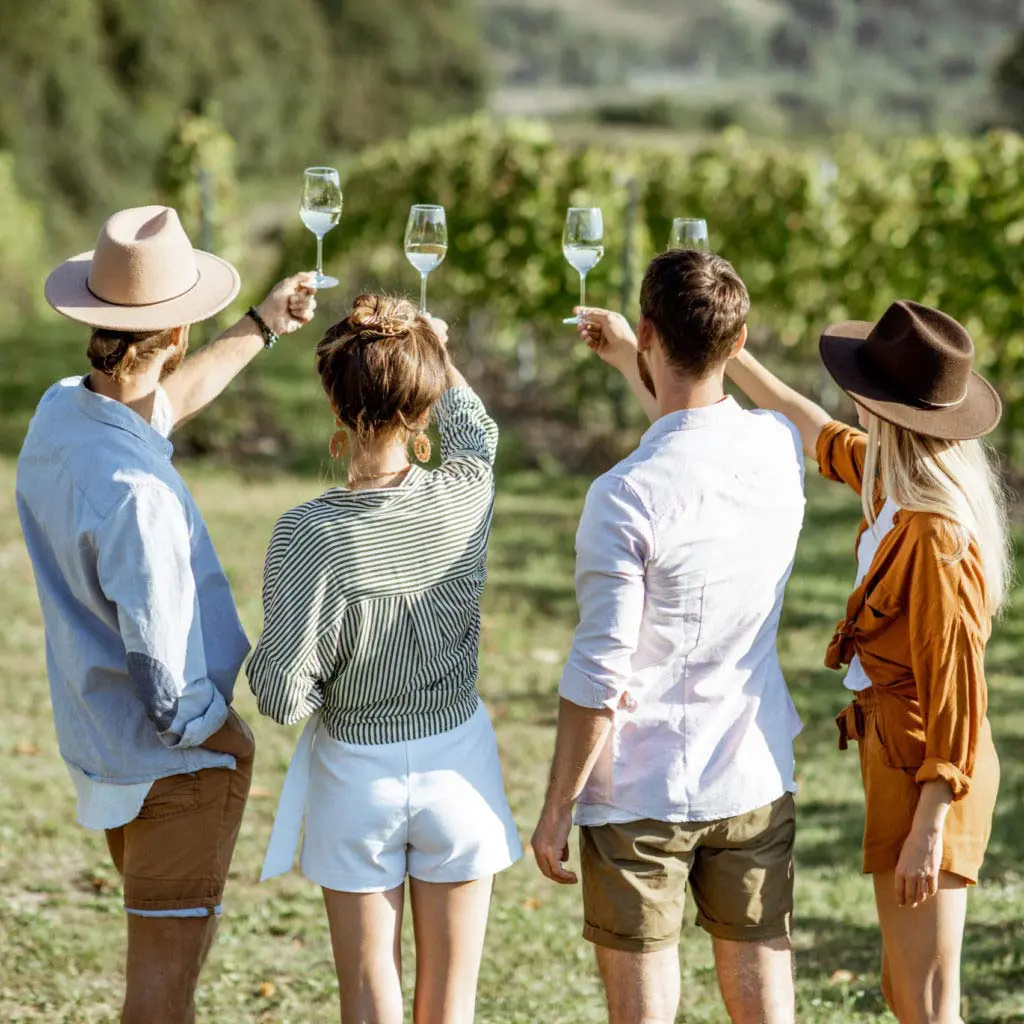 This virtual shop allows you to take home an authentic piece of Tuscany traditions. Here you will find EVO oil from our hand-picked and cold-pressed olives, Sangiovese and Trebbiano wines from our vineyard, and honey from beehives located in the Paluffo's cypress forest.
"The wine that cheers the heart of man, the oil that makes his face shine."
– The Book of salms – Old Testament
Do you want to stay at the Paluffo?
Nestled in the Chianti hills, the Paluffo with its centennial history awaits you. Il Paluffo is a Tuscan villa dating back to 1427; we completely renovated it in 2010 according to the criteria of green building, and today Paluffo is 100% environmentally sustainable. The villa is now bed and breakfast with four exclusive double bedrooms and four large independent apartments.
Our vineyard, which has an extension of one hectare, has Sangiovese and Trebbiano vines with a little Malvasia. The plants have different ages, from 4 to 40 years. The soils are grassy, and we limit the treatments and mechanical workings not to compromise natural fertility. Cultivation strictly follows the organic protocol.
We believe in the nutritional and nutraceutical values ​​of pure olive oil, so there are no processes, blending of different vintages, or "tricks" for our EVO Oil. The oil "born" in the field, following the plants' needs, studying the best time for the harvesting, and taking care of the pressing!
The hives are inside a cypress grove, well shaded in summer and heated by the winter sun. The bees work tirelessly, and in every season, they find some flowers to visit. When the temperature is close to zero, the busy work stops. In the late spring-early summer, we have the peak of production with the flowering of acacia. We have rosemary, dandelion, ivy, borage, strawberry tree, and many other spontaneous Tuscan essences that enrich our honey aroma throughout the year.
Curiosities, information, and news from our territory;  suggestions for those who love "made in Chianti" and want to live the Italian way.
Ideally, wine bottles should be stored horizontally in a dark cellar at an almost constant temperature and humidity, 10-12 degrees
Who said that during the summer season, even in the hottest period of the year, you can't enjoy red wines