The villa is now a bed and breakfast with four exclusive double bedrooms and private bathrooms. The rooms are equipped with the best comforts, decorated with authentic antique furniture and embellished with 300 years old frescoes.
Part of the villa are four large independent apartments, characterized by unique interiors and private gardens.
Choose your preferred type of hospitality below!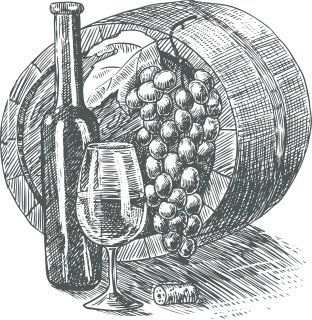 Documents of the Florentine Republic, dated back 1427, trace the presence of our historic oil mill and a production of oil, wine, saffron and pork meat.
Construction of the manor house
The manor house, now a B&B, dates back to the 17th century, although some rooms were built even earlier.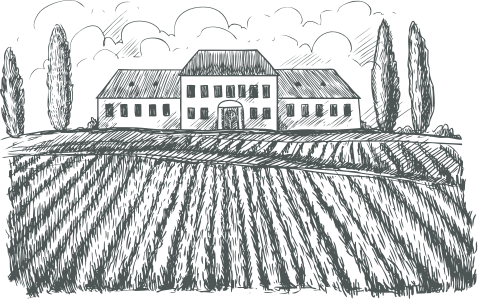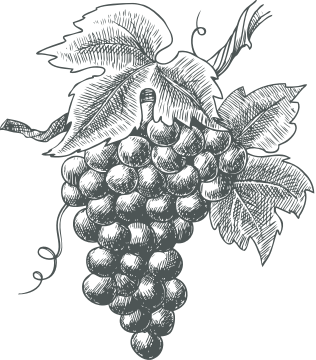 At the end of the 17th century the villa, where the Paluffi family lived, was decorated with frescoes depicting rural and grotesque landscapes.
During the Risorgimento, in 1820-1848, Il Paluffo was used as a meeting place for patriots; their activities are still remembered today by the secret underground passages dug into the tufa rock.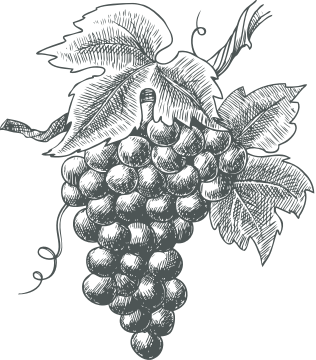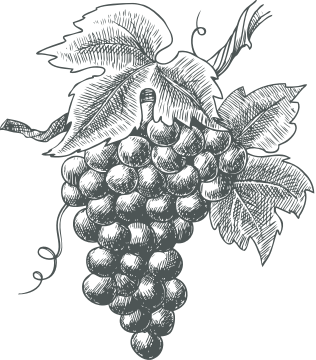 The Italian politician and philosopher Giuseppe Mazzini, a friend of Giuseppe Garibaldi, also resided in Paluffo around 1830, making it the seat of the secret association "Giovane Italia".
During the Second World War the Paluffo was used first as a refuge for families displaced from Florence and then as a branch of the allied forces.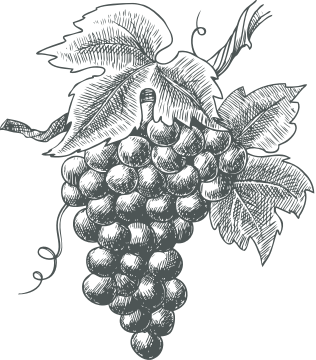 After decades of semi-abandonment, Liana, a descendant of the Paluffi family, decides to restore all building and gardens in a conservative way and turn it into a sustainable hospitality structure.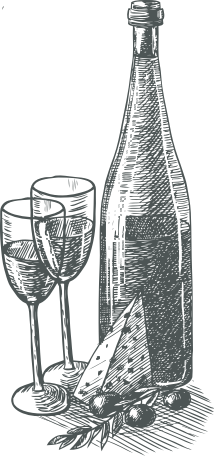 L'energia elettrica viene prodotta localmente da una centrale fotovoltaica, che copre circa il 60% del consumo annuale, il rimanente proviene da fonti certificate rinnovabili; il riscaldamento e l'aria condizionata sono forniti da una pompa di calore, durante l'inverno una caldaia alimentata a pellet (legno compresso) integra il riscaldamento. I pannelli solari producono fino al 100% dell'acqua calda sanitaria.
Tutto ciò rende Il Paluffo al 100% privo di emissioni di gas serra.
L'acqua piovana viene raccolta dai tetti e riutilizzata per l'irrigazione del giardino, le acque reflue vengono rigenerate mediante fitodepurazione.
Il 90% delle lampadine sono LED mentre gli elettrodomestici come forni, piani cottura, lavastoviglie e frigo sono certificati di classe energetica A o A+.
Paluffo is surrounded by six hectares of land organically cultivated with olive groves and vineyards and alternated with ancient species of fruit trees (peaches, apple trees, pear trees, blackberries) and other typical essences of the Tuscan scrub.
In February 2014, the Paluffo was awarded at the International Tourism Exchange (BIT) Fair with the Green Travel Award as Green Accommodation.
In May 2019, Paluffo was awarded by the Milan Chamber of Commerce and Milan Municipality with a special prize for the environmental commitment.
In December 2020 Paluffo gained the Eco sustainable Hotel Certification Italian  by Touring Club Italia